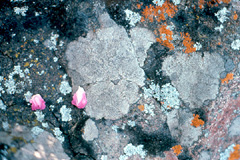 81
---
Honest words are not pretty.
Pretty words are not honest.
Ones who know are not learned.
Learned ones do not know.
Who has integrity does not cross words.
Who crosses words has not integrity.
The person of integrity

reserves nothing for himself.
The more he does for others,

the fuller his own self.
The more he gives to others,

the richer he becomes.

The Way of heaven is


to give and forgive not.
The Way of wise men is

to tend and contend not.