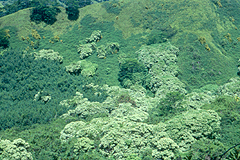 35
---
Cultivate the void.
Hold fast to the center.
All creatures will pass your way,
for in stillness no harm dwells.
Voyagers pass by way of music and fine food.
To them how bland the Way will seem.
Looking, you cannot see it.
Listening, you cannot hear it.
Yet when summoned, it ever flows freely.